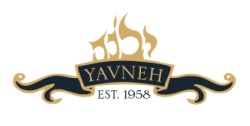 Thank you for your submission!
Once the completed application packet (application form,copy of birth certificate, any required reports/evaluations, fees) is received, it will be reviewed by the Admissions Committee and we will be in touch in the coming weeks with next steps.
We look forward to welcoming your child to Yeshivat Yavneh!
Please contact ckelman@yha.org with any questions you might have about the process.
Thank you!
The Yeshivat Yavneh Admissions Team
View Submitted Form
Back to homepage
Start Form Again